Caseling Materials
Check all the custom cases materials options the you can chooses from.
Exterior Fabric
Interior Fabric
Pockets & Loops
Logo Options
Handles and Accessories
Zipper Options
Zipper Puller Options
Foam and Molds
210 D (Denier) Polyester
210 D polyester is a lightweight and water resistant material, which is also very durable and impervious to damage and dirt.
*Note: The higher the number behind the 'D', the higher the thickness of the fabric. Likewise, the lower the figure placed behind the 'D', the lower the thickness of the fabric.
420 D (Denier) Polyester
Sturdy and Durable, 420 D polyester is water repellent. It's a popular choice by designers for its practicality and versatility.
*Note: The higher the number behind the 'D', the higher the thickness of the fabric. Likewise, the lower the figure placed behind the 'D', the lower the thickness of the fabric.
Cotton
Soft to the touch, cotton is the most widely used fabric in the world.
Besides for being breathable and cool, cotton is also strong, absorbent and can stand up against wear and high temperature.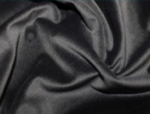 Velvet
Velvet's delicate touch and luxurious feel adds aesthetic value to any case. Its soft, light and clean appearance, while boasting durability and elasticity make it a favorite amongst many.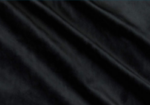 Velveteen
Stiffer and more matte than velvet, however it still has that distinctive soft feel.
Thus making velveteen is a cost effective alternative to velvet.
Jersey
Jersey is a fabric that's known for its stretch and softness. Its usually light-weight and makes it a great choice for items that require movement.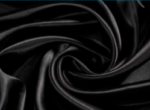 Satin
Satin has a shiny, lustrous surface that gives off a luxurious and expensive look. It possesses a silky touch while being soil resistant at the same time.
Mesh Pocket
A built-in mesh pocket to store accessories is always recommended. All small but essential devices will be placed snugly and securely.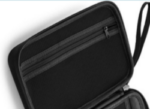 Mesh Pocket with Zipper
Using a zipper to secure the enclosed in a pocket is advisable. Safe guard your devices well in motion.
Pocket with Velcro Strap
Velcro straps are easy to use and are low maintenance fasteners.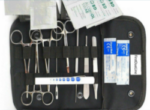 Loops
Loops are key to an organized case. Hold everything in place with indvidualized elastic loops that keep instruments together while laying them out quickly for easy use.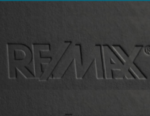 Debossed
Debossing adds depth and impact to your logo. It creates an imprint which lowers parts of your cases' surface. Providing a luxurious, intricate look, increasing the desirability of your product and customer trust.
Embossed
Add a "pop" to your logo by physically adding dimension to it. Embossing creates striking, multi-dimensional design, raising the surface of different heights. It will emphasize certain areas, most notably where your logo will be printed.
Foil Stamped
Available in many color varieties, Foil stamping is a metallic reflective finish that will add a high end touch to your logo.
Metal Badge
Showcase your brand by having a metal badge carefully curated to match your brand's distinct image.
Rubber Stamped
Projects a 3 dimensional logo raised in silicone. Rubber stamping creates a sharp, clean look to impress your client base.
Silk Screening
The inks used in silk screenings are durable and vivid. Silk screening is a great cost effective printing choice.
Metal Cut Out
Have your logo stand proud with a built-Up 3D metal logo. From a polished mirror look to a brushed bronze, Cut out metal logos exhude confidence.
Woven Label
Add a woven label as an accessory that will give your case a finishing touch. Sewn into any fold, it's an understated addition.
Rubber Handle
Durable and practical, rubber handles have great grip.
Nylon Webbing Handle
Nylon handles enable carrying your case in comfort and style.
Lanyard
Comfortable wrist straps keep the enclosed safe and your hands-free. Using a lanyard ensures the case won't accidentally drop.
Carabiner
Carabiners offer speed and ease of opening, making them reliable and convenient.
Metal Zipper
Metal zippers have metal teeth that are clamped onto the zipper tape. This makes them incredibly durable.
Invisible Zipper
Invisible zippers are hidden within a seam. The only part that is seen is a slender zipper pull at the top.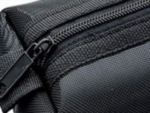 Nylon Zipper
Nylon Zippers are popular and lightweight. The teeth are made of coiled nylon or polyester that is either stitched or woven into the tape. The texture of the teeth makes it a flexible and subtle zipper option.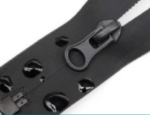 Waterproof Zipper
Waterproof zippers conduct a special treatment that are mainly used to provide protection against the water/rain.
Ykk Zipper
YKK zippers are famous for they are corrosion resistant, color fast died, polished and plated for visual appeal, extra durable and resistant to cyclic mechanical effects. They are time proved and easy-to-use, feature extra soft and silent components
Metal Puller
Metal zippers add a resilient extension for smooth operation. Featuring assorted finishes, metal pullers will create a long lasting impression of your brand.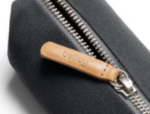 Pu Leather Puller
Adding a leather-like zipper will give any case a polished touch. It also adds a little more leverage to grasp the pull and is fully customizable to suit all needs.
Rubber Puller
Not only do rubber pullers make unzipping much less of a hassle, but they're also a great way to brand your company uniquely.
Fabric Puller
Fabric tabs elevate zippers from ordinary to extraordinary.
Sponge/Foam Tray
Using a sponge-like tray, cut out to your custom device, is effective and cost efficient. Cushion your instruments by keeping them securely and snugly in place.
EVA Foam
Eva Foam is stiffer than sponge. Highly durable and sturdy, it's able to withstand stress without obtaining cracks or breaking.
Molded Tray
Injection-molded foam is synonymous with resistance. Due to its tough structure, It is extremely durable and resilient, all while being portable and buoyant.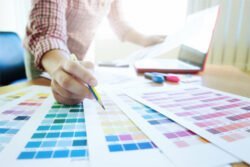 Most cases can be manufactured in your exact brand colors. Interior and exterior fabrics matched to Pantone-specific color definitions ensures that your brand colors are perfectly replicated in your custom case order.